Limousine Rental Service with Well-trained Drivers
ARTRALUX intentionally pays attention to details of the service, even on the road trip, we provide privately luxury rental car and limousine rental service and airport transfers with well-trained drivers and attentive service to meet your specific needs in its entirety This ensures that our limousine rental service can take you to your destination safely and definitely on time.
PRIVATE TRANSFERS & LIMOUSINE SERVICES
Transportation
Rental Cars
Terms and conditions of airport transfer service :
The above price includes the driver, fuel, and expressway fees.
Can't stop along the way If there is a stopover, it will be a form of car rental.
If the flight is delayed, employees can wait for passengers for up to 2 hours from the appointed time.
If you want to serve the person holding the sign, there is an additional charge of 300 baht.
*Terms and conditions of car rental :
The above price is inclusive of tax and driver.
This price does not include any additional expenses such as gas, expressway tolls, or parking spaces.
In the event of using more than 12 hours per day, an additional service charge will be charged according to the schedule. If using more than 24.00 (midnight), a 1 day rental fee will be charged.
In the event of using the service on holidays and public holidays, an additional service fee of 500 baht per day will be charged (holiday service fee).
Overnight case An extra charge of 500 baht per night (overnight service fee)
In the event that there is a car leading the procession, If there is an order from the government, there will be an additional charge.
LET'S US HELP YOU DESIGN YOUR JOURNEY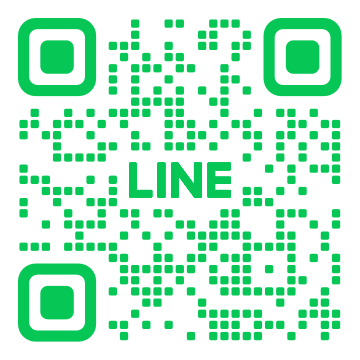 https://lin.ee/uczj7xb
TRAVEL GUIDE
"Sakura", the white-pink cute little flower from Japan that attracts world-wide visitors, is recognized as the national flower of the land of the rising sun. The cultural flower that connects the people and their way of life. What is the history of the flower? And when they would blossom for the visit. Let's get to know them more right now! History of Sakura Sakura is in the cherry family, it has brown stems and oval-shaped green leaves. The flowers are a combination of white, pink, red, purple and yellow. The shape and colors of the flower depends on the species. Sakura was originally found in southern China, Taiwan, Okinawa and around Japan. It can also be found in other countries such as Korea, the USA, Canada but the variations grown in these countries won't carry the same scent as the local breed from Japan. The word "Sakura" (桜, 櫻) derived from the ancient Japanese "Sakuya" (咲耶) which means "to blossom". It is the name of one of the goddess from the Japanese mythical tale called "Konoharawakuyahime"  (木花之開耶姫), it says that the goddess came to Earth from heaven and landed on a Sakura tree. There are currently more than 600 Sakura species but only a handful actually originated from Japan. there's various type of sakura in japan so today we bring some of them to show you which is Somei Yoshino 80% of Sakura trees in Japan are Somei Yoshino. It has soft pink flowers conveying freshness and relaxation while its soft scent covers the area. The species can be found all over Japan except on Okinawa Island. It usually blossoms in April Oshima Sakura One of the 11 original species in Japan. It has a very distinct scent that is stronger than other…

It is known that Jungfrau mountain is one of the locations that Switzerland visitors must not miss. The "Top of Europe" and the location of Jungfraujoch, the highest train station in the world. That's not all, it is the first place in the Alps that UNESCO has approved as a world's heritage. Let's get to know more about Jungfrau and see what it has in store for us What is Jungfrau? Before conquering Jungfrau, let's get to know the place first. Jungfrau is pronounced Jung-frau which means "Little girl" in German. We can also pronounce it as "Yung-frau" as well. It is one of the tallest mountains in the Alps covered with beautiful natural landscapes that is 13,642 feet above sea level located in Bern, Switzerland. UNESCO has approve the mountain as a world's heritage The History of Jungfrau Jungfrau is known as the Top of Europe. It is a popular destination in Switzerland where the highest train station, Jungfraujoch is located. The place is filled with spectacular nature. There is a sight spot at the 3571 meter mark on the Sphinx tower. UNESCO has approved it as the world's first European heritage in 2001 How to conquer the Jungfrau For those who want to challenge the height of Jungfrau. You can take the Glacier Express, the slowest express line, but it comes with a benefit of longer time to enjoy the Alps through tunnels and bridges with snow covering on both sides. The ride starts at Interlaken OST, there are 2 routes available, one through Grindelwald and another one through Lauterbrunnen. What's the difference? You can enjoy different views along the way as both routes go to KleineScheidegg station and then Jungfraujoch. If you want to capture all the views, you can take a different…

Apart from the pastel city of Salzburg in Austria, there is another popular attraction called Hallstatt located in Upper Austria. There, a surrounding lake and mountains are waiting for you to take a look. Hallstatt, a world heritage approved by UNESCO A small village, full of history, Hallstatt, is located on the southwest of Hallstatter See, a lake in Salzkammergut. It is one of the locations in Austria with villagers only in the hundreds. Hallstatt was registered as a world heritage by UNESCO in 1996. It is an ancient European place with great historical impact as there is the oldest salt mine in the world nearby. It is also adjacent to Salzburg. What to do in Hallstatt? The Hallstatt lake is always there as a highlight. The town is full of interesting history. The archaeologist community praised Hallstatt as a valuable treasure. The town is available all year long as it has something new to offer with each season. This is why you should not miss Hallstatt 1. The 7000-year-old Salzwelten Hallstatt Salt mine The 7000 years old cultural heritage. Salt was very valuable around 800 BC. Salzwelten Sal mine is now more than 7000 years old, the oldest in the Alps.  Even though salt is not as valuable as in the past, the mine is still producing 250,000 tons of salt each year. The mine is open for visiting from April - November, from 9.30 am to 2.30 pm. The ticket price is 25 euros (approximately 932 baht) 2. Dachstein Ice cave Dachstein Ice cave is a large, old cave that runs through Upper and Salzburg. It was discovered back in 1910. Inside the cave, there are natural stones and ice shards that formed under the condition, which allows visitors to enjoy every…
ดูเพิ่มเติม